Noziroh Hub is an innovative tool that allows those who use it to manage with simplicity and effectiveness:
Import/export operations between Europe and Asia in a convenient way
Market research in Europe and Asia
The brand positioning in their reference markets
The opening of its own store on the main marketplaces (including Alibaba, Amazon, Tmall, Ebay etc.)
The creation and management of social media accounts in China (WeChat, Toutiao, Red, Douyin etc.), Asia and / or in Europe (Facebook, Instagram, TikTok etc.)
Storage in Asia and / or Europe depending on the logistical needs of your goods
Warehouse management and e-commerce order fulfillment
The creation of a customized label and packaging according to the chosen markets
And much more.
Noziroh Hub intends to be the reference point for all those who choose it, taking advantage of an "all in one" service that allows you to take care of the entire value chain, from the search for suppliers of finished or semi-finished products, to brand positioning on Chinese social media or on major European marketplaces such as Amazon or Ebay.
Thanks to the flexibility of the service, Noziroh Hub is able to satisfy every type of product import or export need, as well as warehouse management and order fulfillment for those who have an e-commerce that sells in one or more European countries or Asian countries.
How does Noziroh Hub work?
Noziroh Hub, as mentioned, is able to satisfy any need for any SME or large company and has been designed as a "modular" service.
Due to its geographical distribution which includes a logistic base in Italy and China, Noziroh Hub is divided into Hub Asia and Hub Europe. The choice of one Hub rather than the other falls on the commercial intent of individual customers.
Hub Asia
The Asia Hub of Noziroh Hub allows you to buy and / or sell goods in Asia and Southeast Asia and then resell them in the company's reference markets.
Let's take some examples.
"I want to buy goods from China to sell them in Italy"
Thanks to Hub Asia, a customer who intends to import products from China and then resell them in Italy can take advantage of the following services:
Customer project and market analysis
Search for the best Chinese supplier
Product quality control
Storage of products in the Chinese warehouse
Production tracking made in China
Packaging and private labeling of the goods
Shipment of goods to destination (customer warehouse in Italy)
"I want to sell my Italian products in Asia"
Hub Asia is also useful for all those who intend to sell their European products in China, the Philippines, Indonesia and other Asian places. As we know, the process of exporting a product goes through a series of steps that can be more or less long, such as:
Country of destination labeling according to local regulations
Translation of the brand and product characteristics
Shipping of the goods following all the appropriate conditions
Communication in a foreign language
Market research
Storage of goods in an Asian warehouse
And many others.
Noziroh Hub Asia Hub allows those who choose it to:
Analyze the customer's product, idea, prospects and sales objectives
Search for the most suitable Asian market for the sale of products
Preparation of the necessary documentation for B2B and / or B2C sales for the previously identified markets so that the export of goods continues properly
Storage of goods in the Noziroh Hub warehouses in Asia
In addition to the bureaucracy and logistics, the Noziroh Hub Asia Hub also provides marketing services to those who buy it, such as:
Creation and management of e-commerce in the Asian markets identified above
Rebranding (e.g. translation of company name, products, etc.)
Marketing campaigns in Asia (e.g. opening a company WeChat account in China)
Fulfillment of orders arriving online from Asia, carrying out all the packaging, labeling, shipping and logistics practices, payment management and back office operations (eg. Customer Care)
Discover and start all the processes to sell your products in Asia today
Hub Europe
The Europe Hub, on the other hand, is more suitable for those who intend to import or export from one European country to another. As for Hub Asia, all requirements for importing or exporting the products of a company that intends to internationalize will be processed for Hub Europe as well.
Let's take some practical examples.
"I want to sell my Made in Italy products in Germany"
Whether your company produces coffee or indoor lamps, Noziroh Hub allows you, thanks to Hub Europe, to export your products to the markets you intend to export.
Thanks to the services you can:
Research your market and target audiences based on a study of your products and goals
Carry out all export and labelling practices for your products in a manner that complies with European regulations
Store your goods in our warehouses in Europe
The Noziroh Hub Europe Hub also provides:
The rebranding of its products according to the previously identified markets and targets of the reference countries
Creation and management of e-commerce on the main marketplaces (eg Amazon and / or eBay) and order fulfilment thanks to internal logistics
Creation and management of marketing campaigns (e.g. creation of social accounts, management of Google Ads campaigns, etc.)
Customer care
"I want to buy goods from France to sell them in Austria"

Again, Noziroh Hub Europe can help. If your intent is to source goods from a European country and resell them in another European country or in your own, you can take advantage of the services associated with Hub Europe.
In this case, Noziroh Hub will carry out all the previously listed practices for you and more:
It will search for the best supplier of the goods you have requested
It will carry out rigorous quality checks
It will manage the communication and activate the production of the desired products in the language of the supplier's country (or in English)
It will pack your products for you and ship them to the end customer using our logistics base in Italy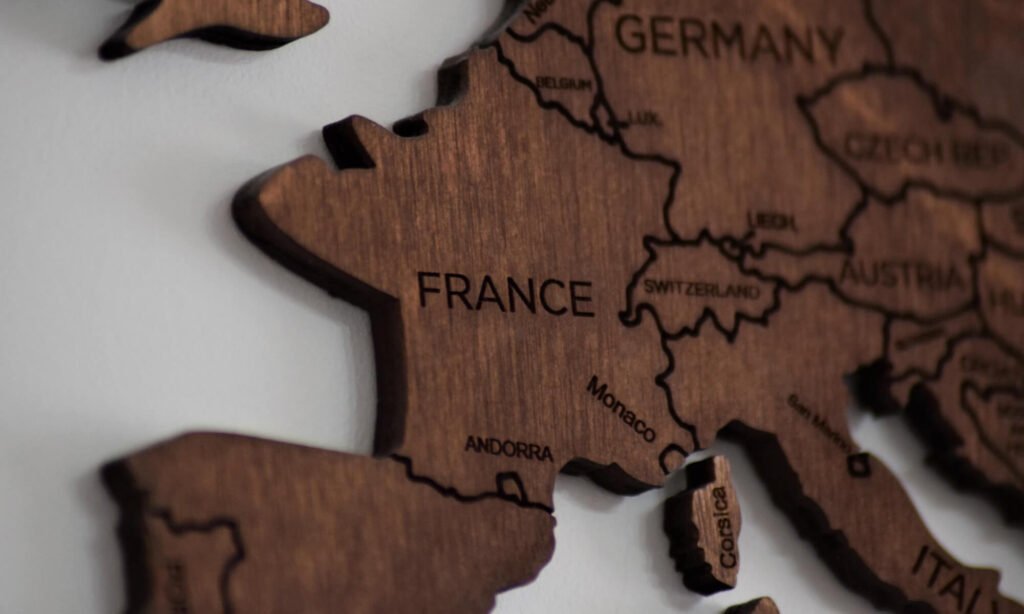 Hub Asia + Hub Europe
Noziroh Hub does not set geographical limits and also provides its customers with a solution that includes both Hub Asia and Hub Europe services.
For example, if a customer intends to buy goods from Asia and resell them in Europe or vice versa, he will be able to use our warehouses in Asia and Europe to achieve his business goals and save costs.
As for the others, Hub Asia + Hub Europe also guarantees the services listed above, with the difference that the logistical support between Asia and Europe is greater, as well as the positioning of brands that will require a more global positioning.
The plans of Noziroh Hub
Hub Asia, Hub Europe and Hub Asia + Hub Europe have a series of services that can be purchased in a single solution according to the business needs of individual customers.
To facilitate our customers, we have thought of subscription plans for the use of our services, which varies in price depending on the volume occupied in our European and / or Asian warehouses.
All plans are identical and differ according to the frequency and methods of communication required by the customer towards Noziroh Hub, which also provides a local account manager in more specific cases.
Obviously, the so-called "quantifiable costs" for each plan are excluded, which vary according to the objectives identified during the research and study of the most convenient markets for the customer (eg budget to be allocated to management and technical assistance for the commerce or the creation of a WeChat account).
Light Plan
It is the cheapest solution. Suitable for companies that take up a lot of space in our warehouses and need little support in their activities. Communication is guaranteed via email and basic logistics and market research services are provided.
Pro plan
The Pro plan is Noziroh Hub's most flexible solution. Recommended for companies that occupy a modest space in our warehouse and need constant support in their activities.
Unlike the light plan, the Pro plan provides for faster communication via WhatsApp and a 30-minute strategic monthly consultation to analyze the performance of the service with the customer and the impact on their business objectives thanks to Noziroh Hub.
Elite Plan
It is the most complete solution, ideal for companies with very demanding and complex projects, regardless of the space occupied in our warehouses.
Unlike the other plans, in fact, the elite plan of Noziroh Hub has a personal account manager for the chosen markets, thus obtaining a single reference to support all commercial and / or production phases.
How to start using the services of Noziroh Hub?
Noziroh Hub is a monthly subscription service that can be purchased directly online from the checkout pages. Just go to the hub.noziroh.com/en/the-plans/ page to select the Hub that best suits your needs.
If you need Hub Europe + Hub Asia services, you will need to purchase the plans individually.
In any case, we advise you to contact us to identify together the solution that best suits your needs by booking a call from this page.
Noziroh Hub: your only point of reference for your international goals
Transparency and flexibility are our prerequisites for the start of every new project undertaken with our customers.
Whether you are starting to consider the idea of selling your products abroad or importing from China or another Asian or European country, you can rely on those who have decades of experience in trading with Asia and Europe. and which is in daily contact with all the entities in charge of import / export of many product categories.
Put us to the test: start a 30-day test period with us starting from € 29.
Author: Ivano Stella